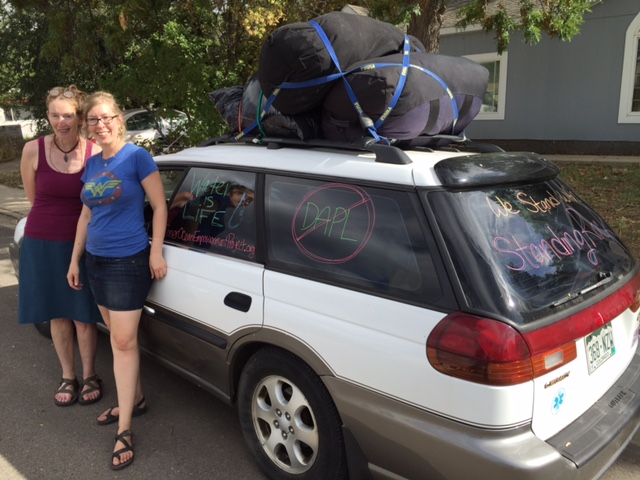 Inner Ocean was able to raise enough supplies for our trip to Standing Rock that we completely packed up the Subaru (minus a little space for camping equipment and food for the next week!). There was enough weight in the car that as you can see, the space in the wheel well is toast. The drive was 10.5 hours each way and founder Mindi K. Counts along with Inner Ocean volunteer, Chris Janaky took turns and broke it up into two jaunts.
We brought with us:
8 fleece coats
13 winter jackets
14 wool sweaters
10 hats
5 scarves
4 pairs of winter gloves
2 pairs of wool socks
5 sleeping bags
1 down comforter
1 winter blanket
2 camp chairs
1 3-season tent
1 60 ft rope
firewood (scraps from local millwork company)
And we raised $350 in about a week of fundraising…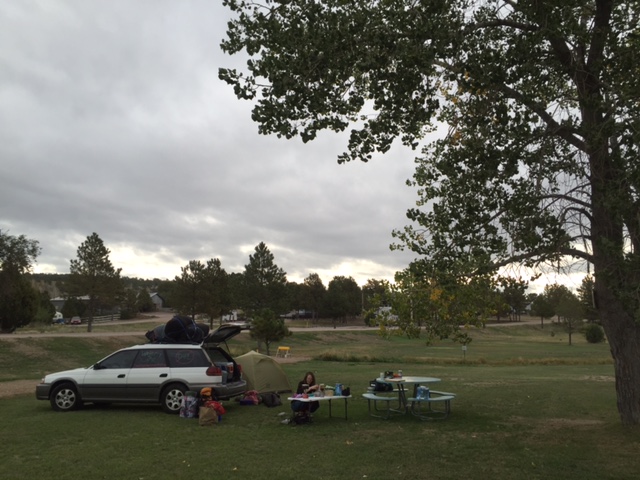 Camping overnight in Newcastle, South Dakota. We found a tiny spot of grass just off the highway to pitch the tent, get out of the wind, and get some rest after the first 8 hours of driving.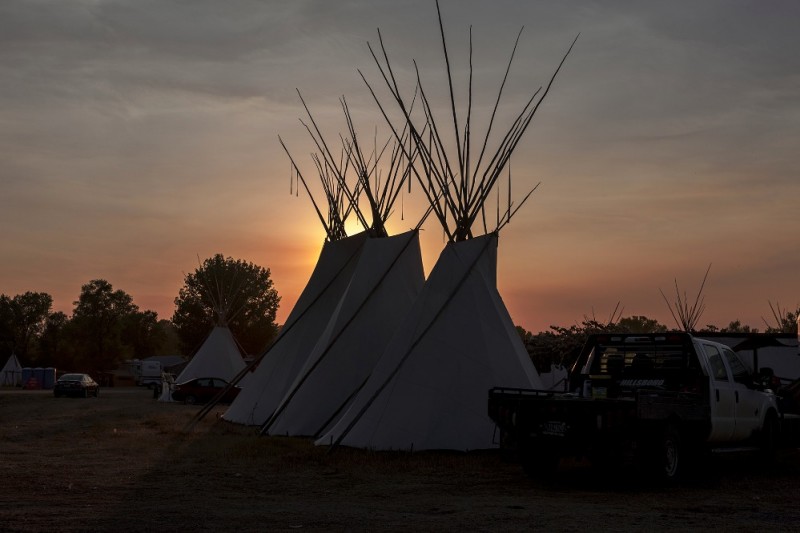 Enter Sacred Stone Camp…
Upon arriving at Sacred Stone Camp, we learned that there were no pictures to be taken at the camp in order to protect the people. So there are only a few to share with you. Let us just say that our arrival at the camp was a blast of heart-opening awe to see so many different people, natives and non-natives alike, coming together in honor of water and the rights of Indigenous people along. This also came with a little anxiety about what our roles will be in camp over these next few days. How will we best serve this community? We had anticipated hosting holistic health camps as we were coming in after a similar organization had just left (GAHP).
However, when we arrived we discovered that there simply was no place set up to offer treatments. There were two small Medical Tents, one with no walls (Brrrr!) and one that only had space for a single cot which was certainly needed for medical emergencies. The weather was cold enough that we couldn't even consider treating anyone in a tent without walls but weren't going to take the emergency space (unless there was an emergency, of course). As both of us are wilderness first responders, we are able to use allopathic medicine and respond to red flag situations as well.
After a couple of days speaking with the locals and monitoring the supplies needed in order to build such a space, we drove up to Bismarck, North Dakota and began our clinic outfitting journey. There were two cots and a few supplies already left behind by GAHP but no space blankets, chairs, pillows, tables, paper and pen to document SOAP notes and treatments, and only one 10×10 tent with no walls. We had brought some medical supplies with us but not enough to leave inventory for another team to come and work. So we spent the whole day venturing around Bismarck, shopping (oh and getting warm and dry!),  and filling our Subaru once again until the space in the wheel well was virtually gone.
We were honored that upon our return from town, we had a chance to sit down and speak with the founder of the Sacred Stone Camp, LaDonna. We heard the story of the beginning of this journey that was now known all around the world. This is her pictured below: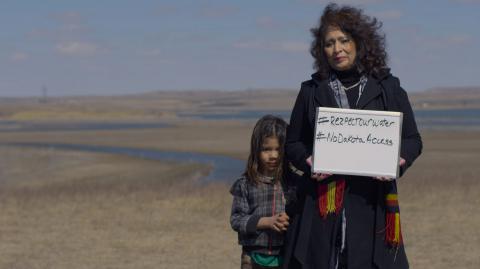 When LaDonna heard the news in April of the proposed pipeline cutting through Standing Rock Reservation Land and sacred sites, she built a fire with her family that night and prayed that the people will come and help her and her family protect their land and right to clean drinking water. And there we were five months later with thousands of people supporting the cause. The fire still burns as I write this and is the primary source of warmth for the community staying at the Sacred Stone Camp.
With LaDonna's encouragement, we had a small and simple shelter built over the course of a couple of days to serve as our clinic. We had incredible support from others in the camp as building shelter in a place where the wind comes in sudden 40mph can take even the most sturdy of tents down (as seen ALL OVER the camps!). At the end of the day, only tipis stood tall unless you had weight that would negate the wind.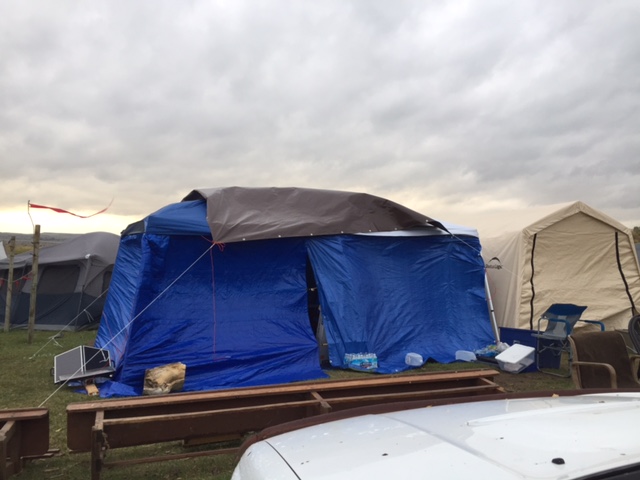 It's simple but sweet and a work in progress. Here are a couple of pics from the inside…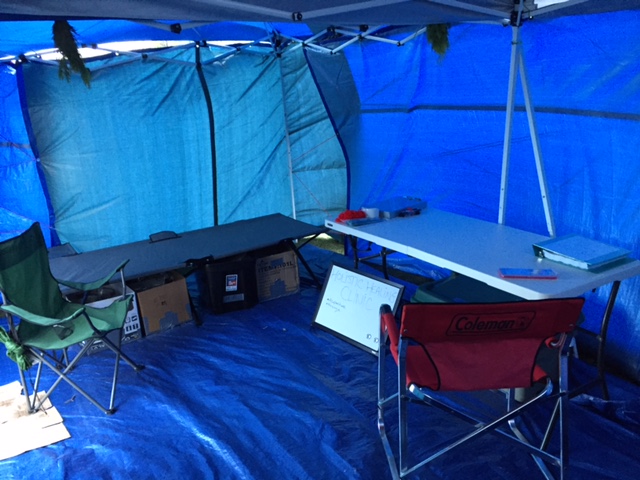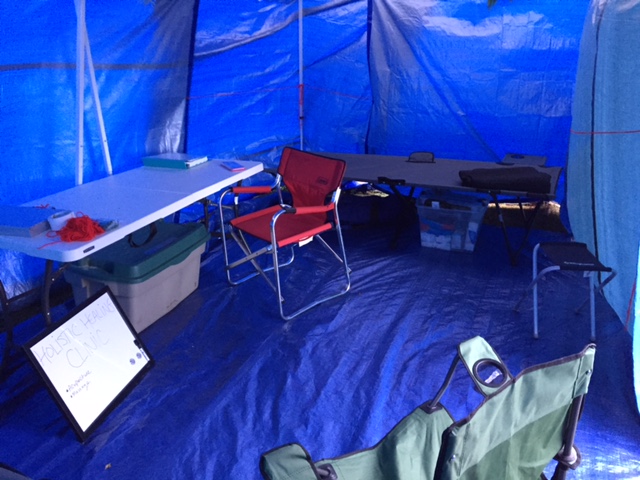 There was enough space for 2 cots and 2 chairs for treatment. A perfect addition to camp, until winter sets in! And with a few notes written in the book for the next crew of healthcare workers coming in, our time was finished there and we were headed back home to Colorado.
May this journey for Standing Rock end swiftly… It's not about foregoing this pipeline, it's about forging a new path of energy altogether and about respecting the rights of Indigenous people, finally.
Please continue to support the efforts of Standing Rock by visiting, following, and/or donating to: www.sacredstonecamp.org
We snapped a few pictures of supplies still needed at camp. If you are interested in supporting these efforts by sending supplies, please send them to Linda Black Elk, PO Box 924 Mobridge, SD, 57601. Or you can make a financial contribution here: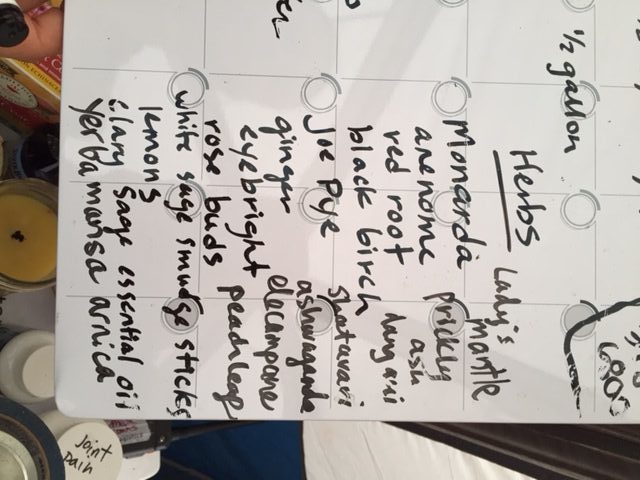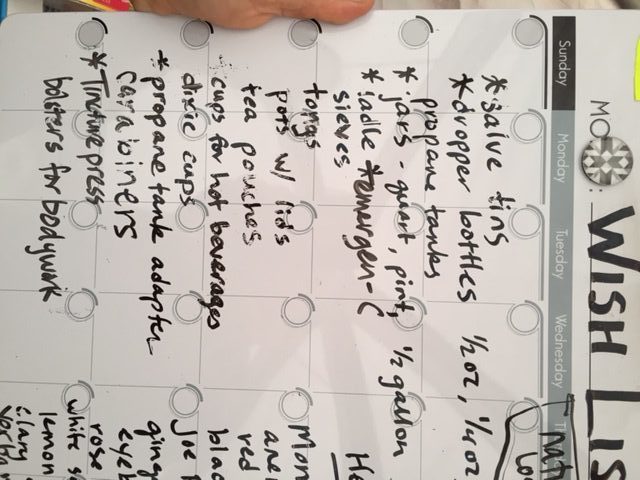 Thanks for following the journey! Mni Wiconi! Water is Life!