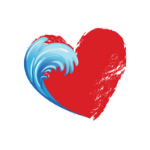 Key Elements of the Inner Ocean Empowerment Project:
Buddhist Philosophy:

The organization's foundation in Buddhist principles, highlights the importance of finding harmony inside oneself to create and sustain balance and well-being in the collective.

Eastern Medicine and Somatic Therapy:

Mindi's expertise in Eastern medicine and somatic therapy serves as a core component of the holistic healing services offered.

Community Engagement:

The Inner Ocean Empowerment Project focuses on not only individual healing but also community healing. It recognizes that healing is a collective experience.

Empowerment:

The organization's emphasis on empowerment encourages that individuals and communities are active participants in their own healing journeys. It provides tools and knowledge to support this self-leadership.

Philanthropy and Aid:

Through the delivery of critical medical supplies, the organization plays a critical role in addressing immediate needs in the aftermath of traumatic events.

Long-Term Healing:

The holistic approach employed by the Inner Ocean Empowerment Project suggests a commitment to not just short-term relief but long-term healing and well-being.

Founder's Expertise:

Mindi K Counts' qualifications and training are central to the organization's credibility and effectiveness.
The Inner Ocean Empowerment Project's dedication to holistic healing, health literacy, and building resources in the collective aligns with its mission to empower individuals and communities, supporting them to regain balance and healing.